Steve's Shipyard
---
2001 SPRING BATTLE IN MESQUITE
---
BATTLE REPORT
Allies and Axis clashed at Palos Verdes park in Mesquite, Texas on Saturday, April 14th, 2001. Here are some photos from the event: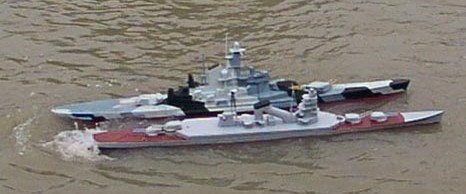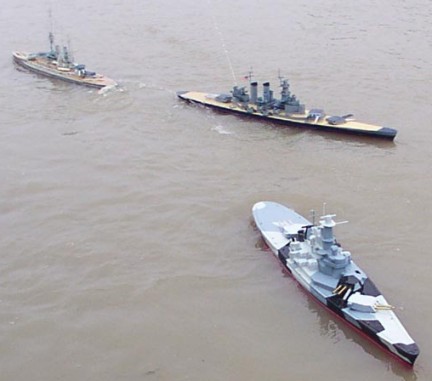 Bryan Finster's Mogami (can you see the guns?):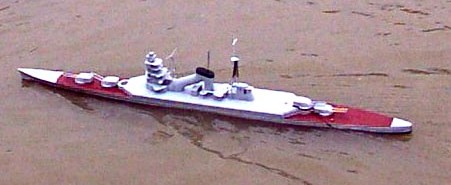 Admiral Fluegel's Baden: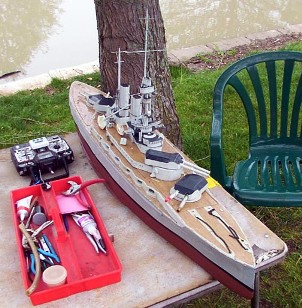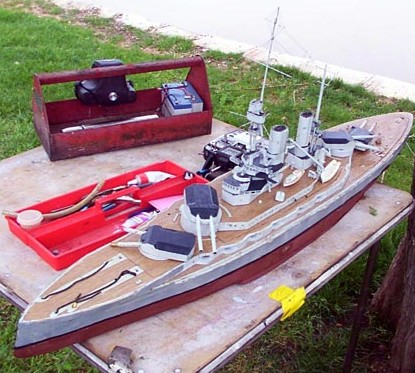 Ted Brogden came with his brand new Indiana: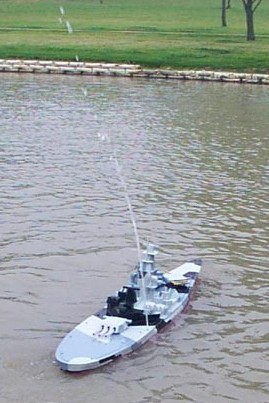 Here is Chris Pearce's North Carolina (with fresh sheeting):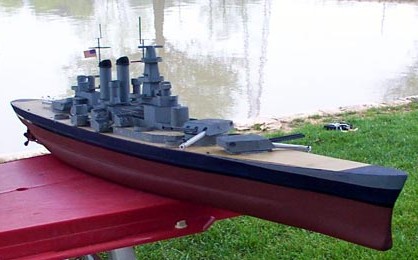 Click here to return to the Battle Reports page.
Click here to see all of Steve's ships!
Click here to return to my home page.