Steve's Shipyard
---
MY FIRST CRUISER - USS HOUSTON
---
SELECTION &nbsp CONSTRUCTION &nbsp CHRISTENING &nbsp PHOTOS
The USS Houston was launched on March 20, 1999, at the home of Paul Block. Here is the cruiser in the water for the first time.
An effort was made to test the speed of the ship.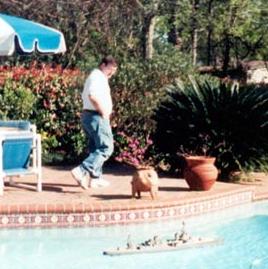 One of the great benefits of participating in the club is getting advice from experienced battlers. Here Paul Block is giving Steve Reichenbach advice on his cruiser (like to paint a highly visible yellow stripe down the length of the underside!)
An audience seemed to enjoy watching the boat run (haven't installed the CO2 system yet, but have the safeties in as a good habit )
Herr Blockenstein then ordered his secret Axis weapon to "fetch"
In order to run more effective trials, the Houston was taken to the Copperfield community recreation center. Here is a close-up of the Houston turning to port.
Here is a good shot of the Houston heeling into the turn. Almost brings a tear to my eye, to see such a wonderful sight on such a great first day running my new cruiser!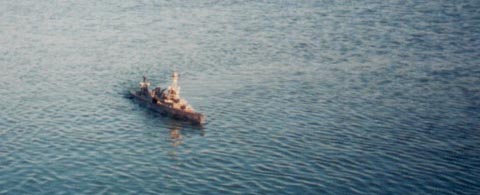 Click here to return to my home page.