Steve's Shipyard
---
FALL 2006 FRAY AT BRAYS
---
BATTLE REPORT
Another fantastic battle at Ritter Springs, thanks to the hard work of Kevin Bray. Brian Lamb and Paul Block met me at my house on Friday, and we drove up to Springfield. I had a ton of fun with my cruiser, the Portland. She was a little rusty, being practically untouched since returning from NATS 2006 in Orlando, Florida. Kevin came with his son, Bryan, and we also had the great pleasure of having James Foster and Jay Edwards and Rick Whitsell come to enjoy the day. There was a little rain, but not enough to damp our high spirits!
The battlers included:
Bryan Bray
Kevin Bray
Paul Block
Kevin Hovis
Trystan Thompson
Trent Thompson
John Bruder
Brian Lamb
Bob Hoernemann
Steve Reynolds
Chris Groissaint
Steve Reichenbach
and others...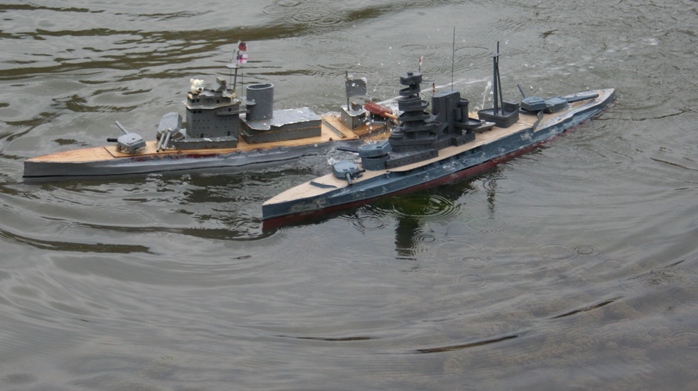 Hugging and slugging!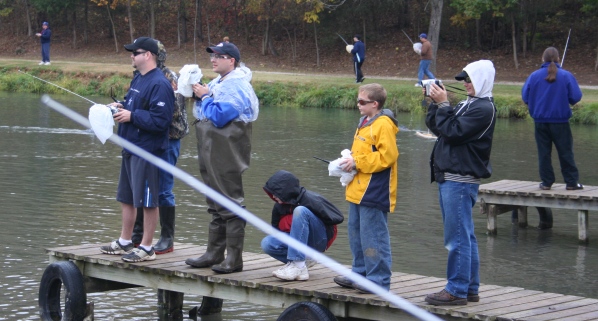 Battlers standing on the dock
Rick Whitsel describing a top secret maneuver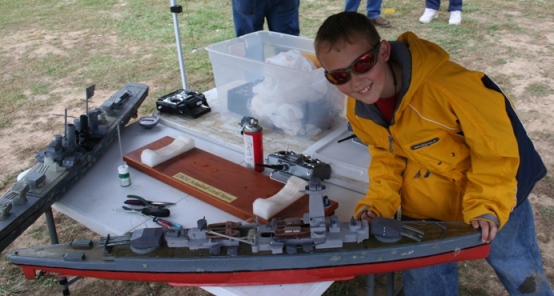 The proud captain of the Graff Spee
Bob and Chris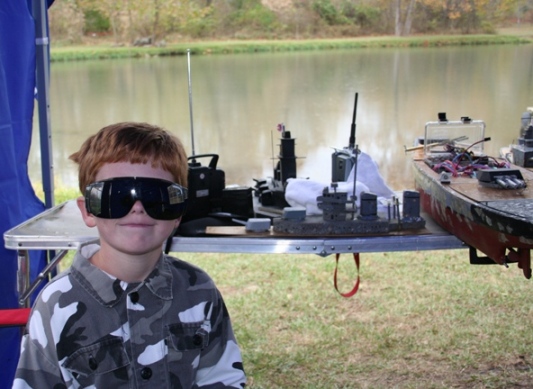 Bryan Bray
James and Jay
Bob goes swimming for a boat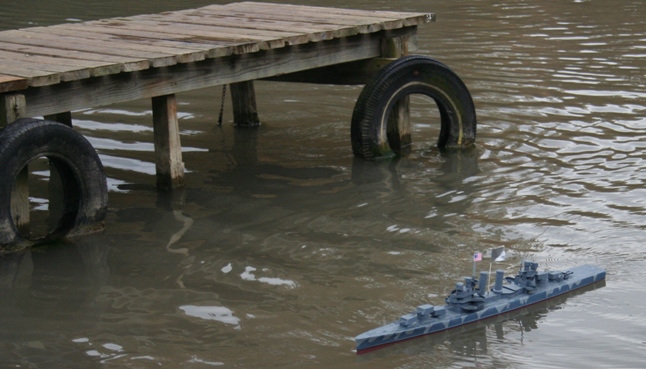 The boat docks made fun obstacles for battling!
Click here to return to the Battle Reports page.
Click here to see all of Steve's ships!
Click here to return to my home page.