Steve's Shipyard
---
PEARL HARBOR MEMORIAL BATTLE 2002 at BOMBER FIELD
---
BATTLE REPORT
We had a great turnout for this first event in Monaville! Captains who attended included:
Doug Hunt - Houston
Kevin Bray - Massechusetts
Steve Reichenbach - Alabama
Brian Lamb - zBoat
Mike Tanzillo - Scharnhorst
Pat Clarke - Iboat
Matt Clarke - Houston
Mike Melton - Lutzow
Kevin Bray's Massechusetts chasing Mike Tanzillo's Scharnhorst.
Pat and Matt Clarke came with the Houston and the I-boat to the battle.
Pat Clarke's most excellent I-boat.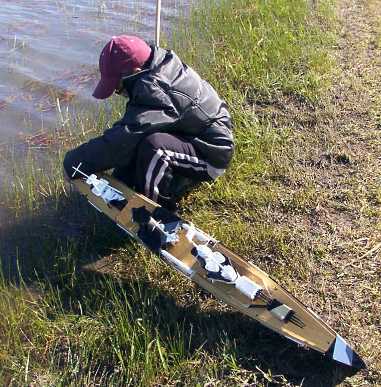 Matt Clarke clearing moss off the props of the Houston. We had a great time despite some moss, and the cold weather.
Doug Hunt was there too, with his new Houston.
Mike Tanzillo was there with the venerable Scharnhorst!
After the sinking of the Scharnhorst!
Mike Melton was there with his Lutzow.
The Lutzow sinks near shore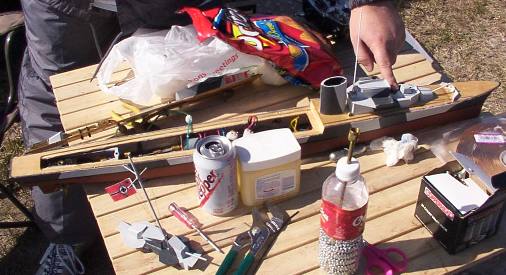 Brian Lamb brought his z-boat to the battle. Some sharp shooting resulted in a turret being blown off right... there!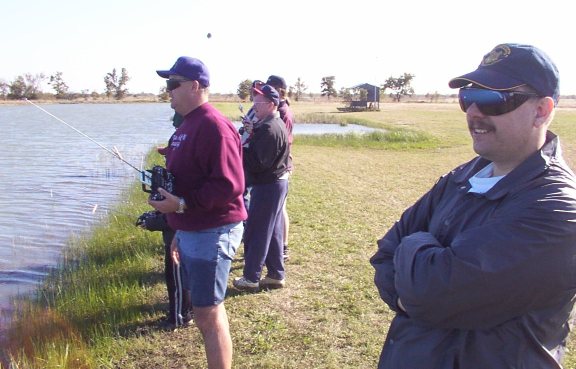 A fun time was had by all!
Click here to return to the Battle Reports page.
Click here to see all of Steve's ships!
Click here to return to my home page.